As a customer, you can raise a cancellation or a refund request to the merchant. The merchant then initiates a refund in Cashfree for the appropriate transaction. Once the refund is initiated by the merchant, Cashfree sends you a 'refund initiated' confirmation email.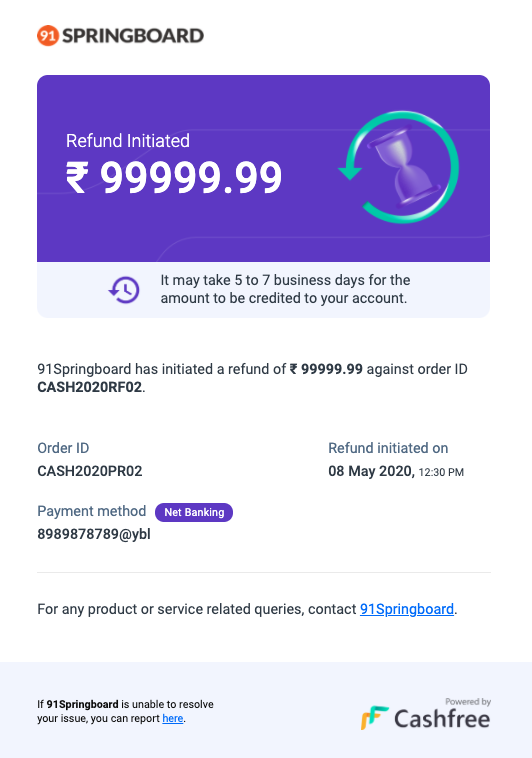 The refund, once initiated, may take 5-7 business days to be credited to your account. Any issues regarding cancellation, refund, or return of orders should be directed to the merchant. Below are some of the FAQs related to refunds and cancellations that might help you:
If the merchant is unresponsive you can report the issue here , with all the transaction details, and Cashfree will step in to mediate and help solve the issue faster.